In Memory Deceased Class
William Earl Peters, Jr. (William Earl Peters, Jr. )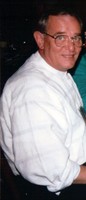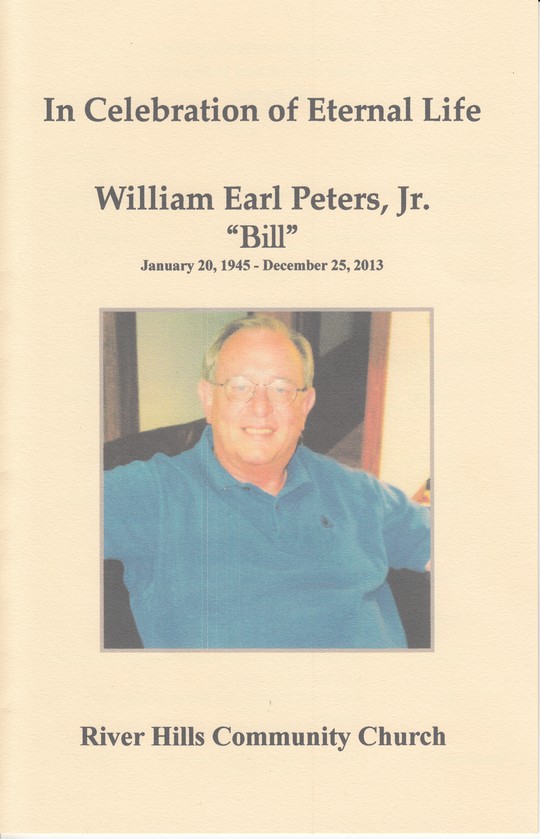 We lost Hoss on Christmas day. His funeral was January 3. Over his struggle with cancer I spent some time with him, and witnessed him facing his death with grace and courage. I was also able to relive a lot of great memories that we had together. We roomed together at Chapel Hill, and shared each others familys over many years. So to honor his memory I want to use the website to tell you somethings about Hoss you may not have known.
He originally wanted to be a doctor, and he would have been a good one. His patience and compassion would have blended well with his intellect in this profession. Unfortunately a lab class in organic chemistry moved him in another direction. He majored in English instead and later helped me with a resume that gave me the job of my life.
When he finished at Chapel Hill the draft was facing us all. He said he wasn't worried as he would wait until they were drafting generals. He couldn't wait, so he joined the Air Force and became a pilot served in Viet Nam and finished as a Major.
Hoss had great charactor traits. He never worried. He said early in Chapel Hill that he was going to hire me to worry for him when he made his first fortune. He was generous and shared everything he had. He would loan me his clothes when I had to look nice, and he was always a nice dresser. His wit was always with comparisons of which he had many.If something was dumb. It was "dumb as a hundred head of sheep" It was never just if, it was "If a hoppy toad had a glass ass, he wouldn't get but one jump". If it was hot, it was "hot as a june bride in a feather bed." There was always a witty comparison.
He was always there if I needed help. When my second son was born, June went into labor at 7:00 AM on March 2 1980. I looked out the window and there was a foot of snow that fell over night. I was scared to death that I couldn't get to the hospital and called Hoss to come help me get there and if not to deliver this baby, which I knew he could do. Luckily for all 3 of us he got us to the hospital safely and on time.
He had one trait that I have only really noticed in him. I never and I mean never saw him get mad at anybody but himself. I wish I could say the same.
Part of his legacy is his daughter Gina and her Husband Tom Lawrence and there 2 Children, Sydney and Wright. They are a wonderful family and live in Charlotte.
I will miss Hoss like no other.