In Memory Deceased Class
Mervin Nicky Huffman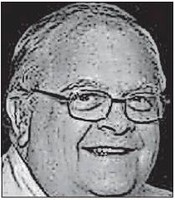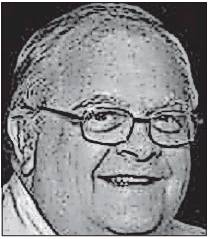 Mervin Nicky Huffman
A man of God who served his Lord and Savior as a G i d e o n. S u n d a y school teacher for over 50 years and high school teacher more than 38 years at York Comprehensive High School… Mervin Nicky Huffman walked the walk in the classroom, church and in life. Nicky, 71, passed away June 22, 2016 at Carolinas Medical Center in Lincolnton. Adding to the features that defined a loving husband for almost 43 years, a great dad and grandfather, Nicky was a staunch member of the Dallas Republican Party that he supported and helped to lead as a Christian Constitutional Conservative. A supporter of the Tea Party, a member of Who's Who in America and very importantly, a UNC Carolina Basketball fan, Nicky was the son of the late Mervin Franklin Huffman and Francis Wiggins Huffman.
He was preceded in death by his sister Carolyn Wray.
Left behind to cherish his memories and carry on his legacy are his wife of 43 years, Paula Byrum Huffman; two sons and daughters-in-law, Mark and Stephanie Huffman and their two children, Hannah Grace and Noah Isaac Huffman all of Bessemer City, Matthew and Kelly Huffman and their four children, Kailee Rebecca, Elyn Marie, Austin Christopher and Maddox Alan Huffman all of Gastonia; two twin nieces and their husbands: Derita and David Johnson along with Gerita and Eddie Penley; brother-in-law: Truett Wray, (husband of the late Carolyn Wray) and mother-in-law: Annie Sue Hambright.
Celebrating the life of Mr. Huffman will be held 2 p.m. Saturday, June 25, 2016, at Dallas Church of God, 311 South College Street, Dallas, with the Rev. Danny Shortridge to deliver words of comfort to the family and friends.
Graveside and committal will follow in the Lakeview Memory Gardens, 1774 Filbert Highway, York, South Carolina.
The family will receive friends at the church from 11 a.m. to 2 p.m. prior to the ceremony.
Those wishing to share fond memories and expressions of love, please visit Nicky's guest book at www.  carothersfuneralhomegastonia.com  .
Carothers Funeral Home at Gaston Memorial Park is compassionately and honored to serve the family of Mervin Nicky Huffman.